How Do We Make Your Bin Smell So Good?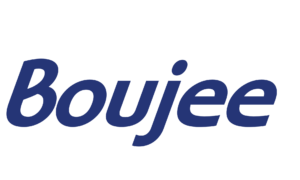 We use our own unique blend of "Bin Boujee"™ Scents, Brewed at our HQ in Bath. Our Bin Boujee"™ Scents produce bi-enzymes to eliminate the bacteria that can contribute to the foul smells that linger in your bins. It will kill 99.9% of all known bacteria, including, e-Coli, Salmonella, & Covid – 19.

Our Wheelie bin cleaning process uses high-pressure water and rotating cleaning heads to pressure wash the inside and outside of your bins. Grease, grime and surface contaminants are cleaned and removed before we spray our bio-enzyme, bacteria eating deodoriser.
Raspberry & Juniper Berry

Raspberry & Juniper Berry is a sweet and fruity blend of red berries and rhubarb, combined with notes of hibiscus flower and creamy vanilla.


A tropical medley, combining coconut and lime with hints of pineapple, mint and vanilla. The perfect scent for any bin during summer.


Energise your bin with this fruity blend of zesty limes and juicy mandarin, combined with notes of basil and succulent peach.


Zesty. Spicy. Sweet. A luxurious blend of lemon, ginger and grapefruit combine to create a fresh fragrance for your bin.


Let the sweet floral notes of Summer Breeze flow through your bins. With classic blooms of peony, freesia and rose, you can bring summer to your bin.



Wow, you're in for a treat with this one. An energising blend of herbs and citrus, on an amber and cedar base. This is one of our favorites here at Bin Butler.


A decadent pairing of fresh rhubarb and cassis berries, enriched with an amber base. This will leave a fresh aroma for weeks.



Step foot into a Twilight Garden as moonlight-flowering lilies dance with rich ylang-ylang and jasmine, with notes of peach & apple


A fragrance that will uplift and refresh every bin. Wild spring flowers and clean citrus notes combine with hints of bergamot.


A classical fragrance, with strong notes of wild honeysuckle and heady jasmine, lifted by touches of green tea and sandalwood.


Breathe life back into your bin with an invigoratingly uplifting blend of sweet and zesty pink grapefruit, mango and red fruits.


A fruity combination of green pears and citrus fruits, with delicate notes of rose and peony on a rich amber heart.